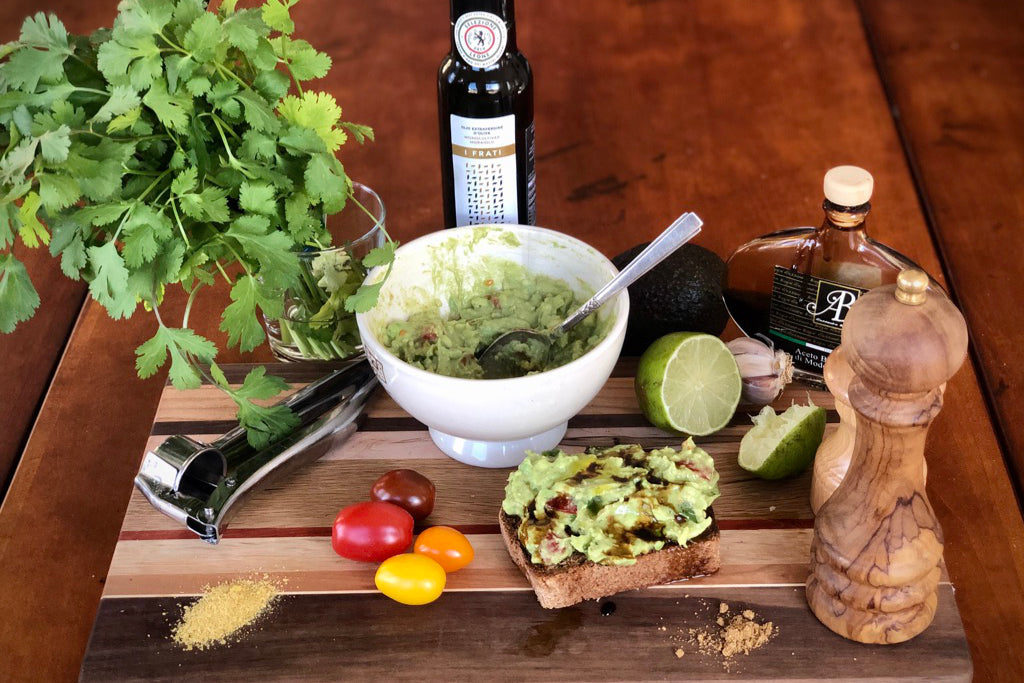 The other morning, I had a perfect avocado staring me in the face and thought - avocado toast. I started with a slice of hearty spelt from Blue Grouse Bread. And, then topped it with an avocado mix made up of a mash of the following:
1 small avocado - (I ended up with a little left over that I stored away for an appetizer later)
Small handful of fresh cilantro
Juice of 1/3 of a lime
1/2 tsp of cumin
1 nice size garlic clove, minced
3-4 colorful cheery tomatoes
Salt and pepper to taste
1/2 tsp. of nutritional yeast (if you have it available)
Spread on the bread, and finish it off with a drizzle of Olioveto's EVOO - Moraiolo from Tenute Salmareggi. And, finally, a light drizzle of Olioveto's 25 year aged Balsamic Vinegar from Alessandro Biagini.
And, it is a perfect vegan option for breakfast! Another easy and delicious recipe to enjoy your fresh EVOO!
We love to talk to you about your favorite extra virgin olive oil uses. Share yours below. Contact us to set up a tasting or tasting party. You can also visit our booth at the upcoming summer farmer's market in Telluride.