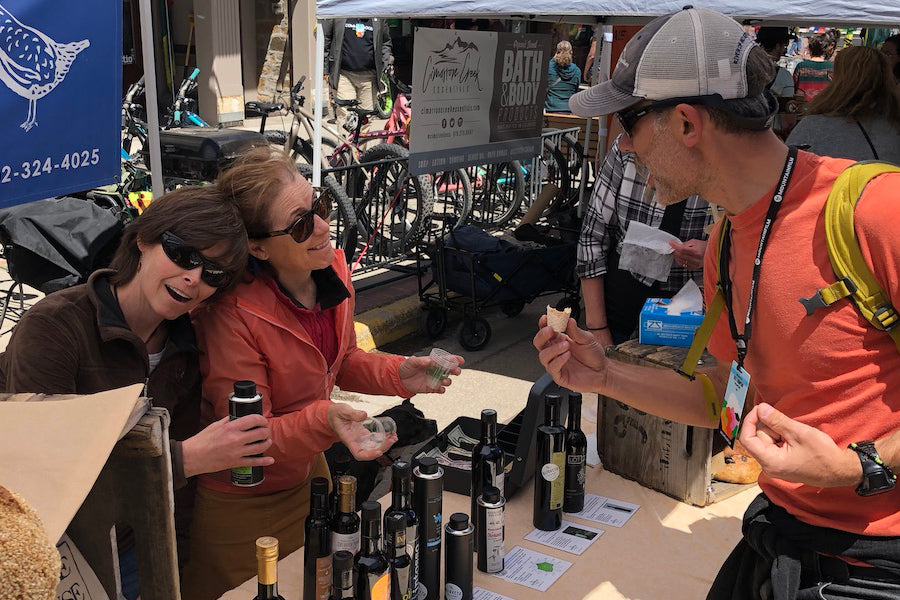 Let the markets begin…
We had a great weekend at Mountainfilm in Telluride! There were so many thoughtful movies covering environment and social issues associated with equity. In addition to the talks and movies, we had such fun partnering with Blue Grouse Bread at the Telluride Farmers Market.
We spent the afternoon talking about and selling our artisan organic extra virgin olive oils. This, along with selling the finest bread on the western slope, and beyond! This was the first in a farmers market series. Yes, we are excited to be at the Telluride and Mountain Village Farmers Markets this summer! Come by our booth at the markets to taste fresh EVOOs and take advantage of locals' special pricing.
We love to talk to you about your favorite extra virgin olive oil uses. Share yours here or visit our booth at the upcoming summer farmer's markets in Telluride and Mountain Village.
If you would like to have an EVOO tasting/lesson, contact us.