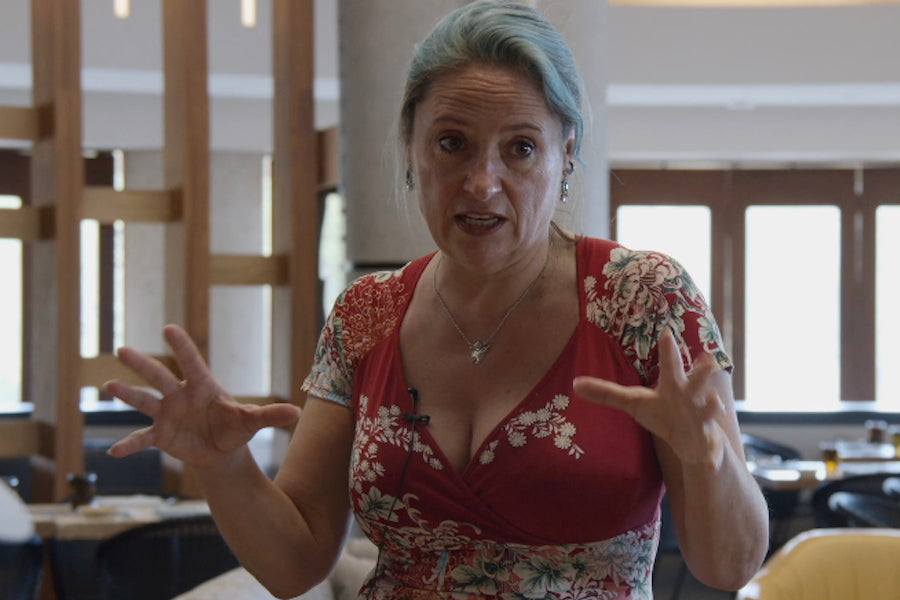 I recently spent some time in Hawaii with our friend and mentor, Maria Paola Gabusi (affectionately known as Maripa), EVOO tasting panel leader extraordinaire and director of the prestigious and stringent Leone d'Oro olive oil competition in Lake Garda, Italy.  We were there at the invitation of some of the resorts on the Big Island for paired tastings and dinner with their guests and for guided tastings with their chefs.  Maripa is a world-renowned expert on olive oil, its quality, taste profiles, and defects (that remove it from the extra virgin category).  She brought that expertise, together with her sense of fun, to the tastings, and we had a great time.
In this video, Maripa is leading a guided tasting with three chefs with excellent palates, including Chef Junior.  You can follow Junior Ulep on Facebook and Instagram for photos of the beautiful and delicious food he prepares every single day.  A couple of days after this tasting, he made us a special dinner paired with a number of Olioveto's EVOOs, and it was one of the best meals I've ever had.  Genius!
I learned so much from my time with Maripa about excellent EVOO, and I hope you do, too.
To order some of the EVOOs they are tasting in the session, head to our store. We are happy to safely ship you some of the finest EVOOs available.