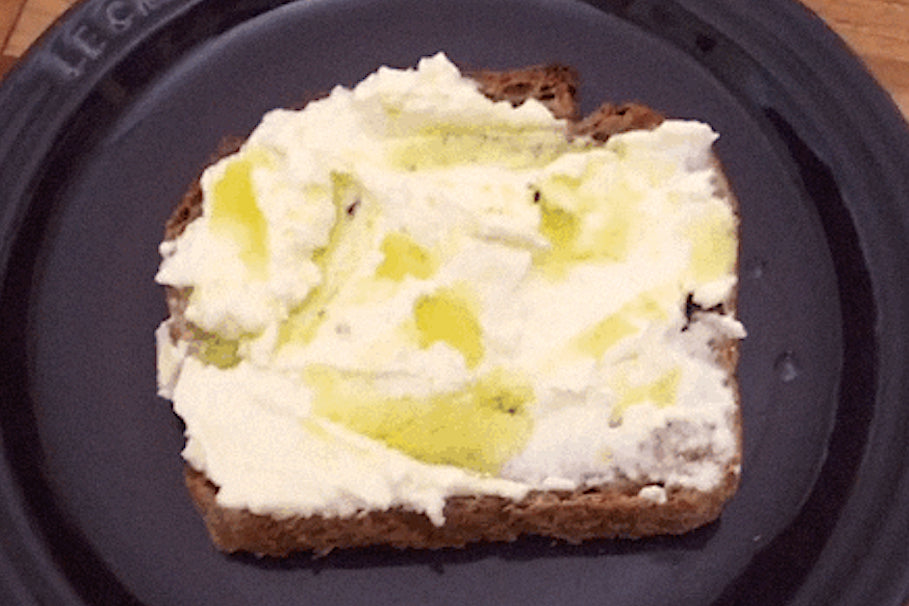 Jenny likes to start her day off with a hearty spelt Blue Grouse Bread slice. Even though that alone is wonderful, she makes it even more special by adding a topping - Here is what she does:
Toast the bread.
Then spreads on some ricotta cheese. This cheese is a nice goat ricotta from our friend Edit who we met at the Telluride Farmers Market. She has lovely goats and chickens in Hesperus, Colorado.
Next, of course, drizzle it with Torre Bianca Bio Blend EVOO.
And, lastly, top it off with a sprinkle of Maldon sea salt.
You can substitute a vegan cream cheese, if you want a vegan option!
Another easy and delicious recipe to enjoy your tasty EVOO! And, really, it doesn't get more simple than this.
Buon Appetito!
We love to talk to you about your favorite extra virgin olive oil uses. Share yours here or visit our booth at the upcoming summer farmer's markets in Telluride and Mountain Village.
If you would like to have an EVOO tasting/lesson, contact us.