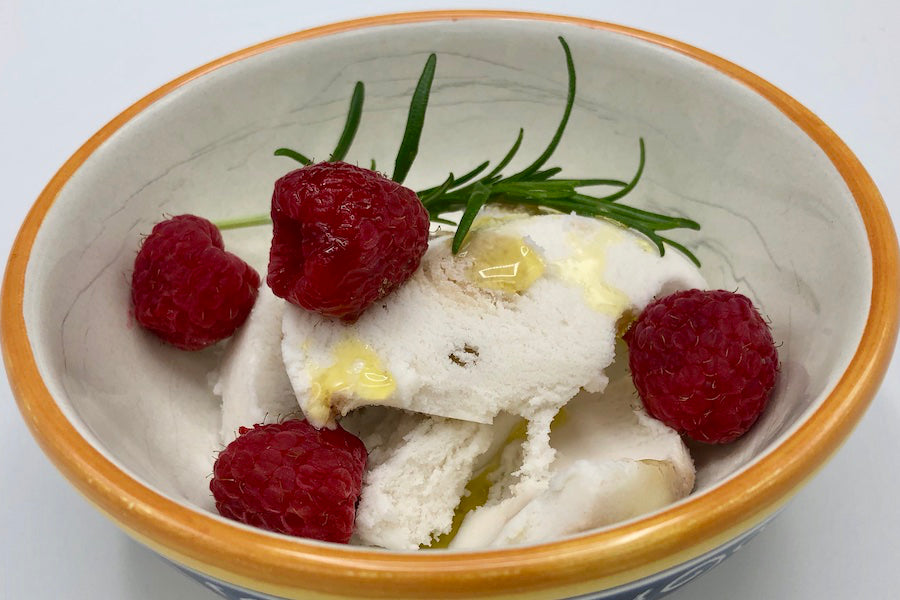 I have been looking at so many lovely recipes and uses for fresh olive oils. We have talked about even using olive oil on ice cream. So, I gave it a try to see what it really was about. What did I try...
Directions 
scoop, add raspberries and rosemary, and dribble the oil over.
Easy and delicious! It doesn't get more simple than that. And, such a creative and taste-filled offering that takes no time to deliver.
Buon Appetito!
We love to talk to you about your favorite extra virgin olive oil uses. Share yours here or visit our booth at the upcoming summer farmer's markets in Telluride and Mountain Village.
If you would like to have an EVOO tasting/lesson, contact us.