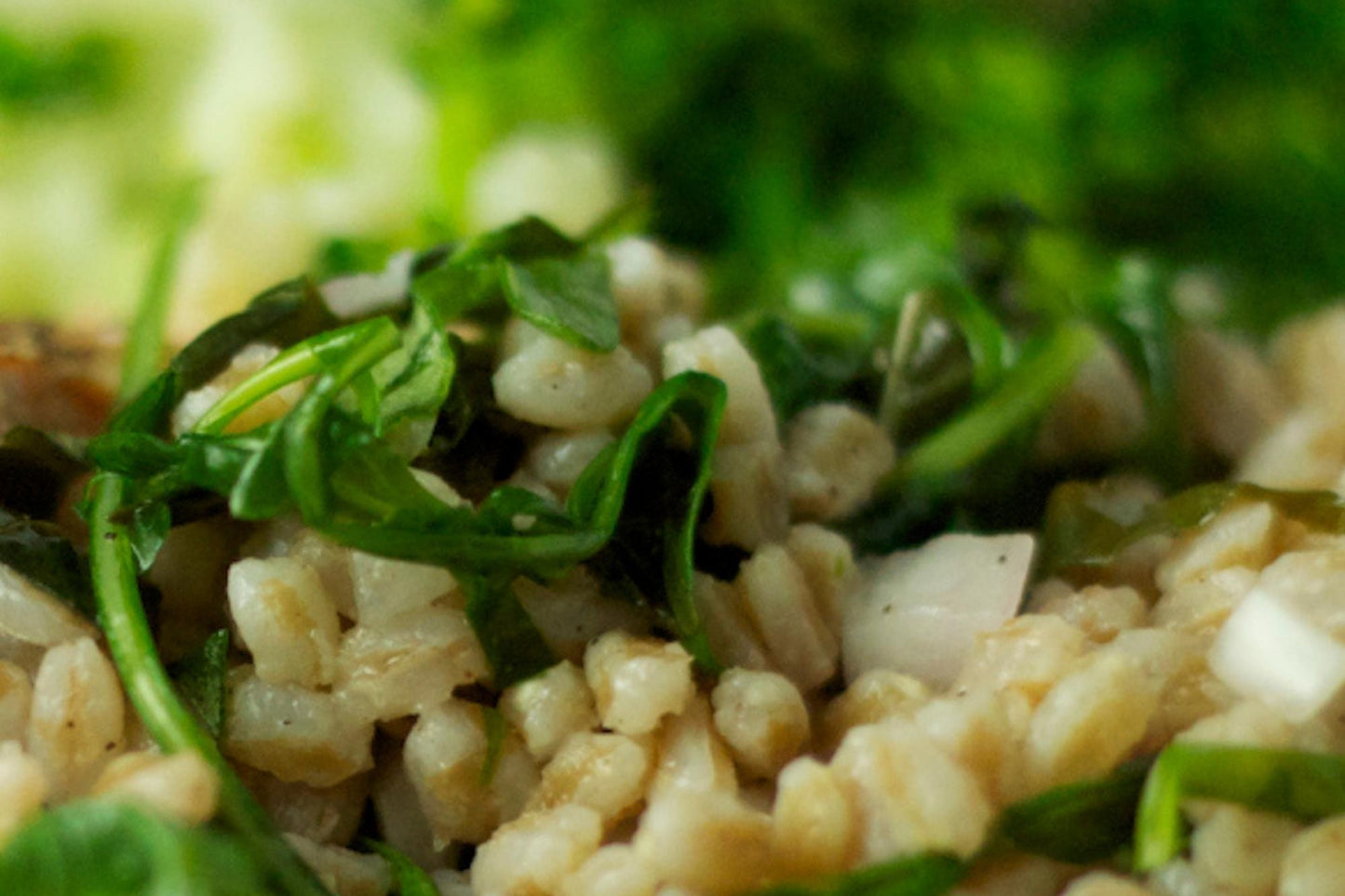 We love easy recipes that are enhanced by our fine EVOOs. Any of our oils will be perfect to accent this dish, but we love to use our Intosso for this particular dish. Read on...
Bring to a boil:   6 cups salted water
Add:   3/4 cup farro
Simmer for 20 to 25 minutes or until tender.  Drain and transfer to a bowl.  Sprinkle with:1 tablespoon red wine vinegar and salt
Stir and taste.  Add more salt or vinegar if needed. Stir in:
1 small shallot or 2 scallions, diced fine
2 tablespoons chopped parsley 
3 tablespoons extra-virgin olive oil
Fresh-ground black pepper
Serve at room temperature, or chilled.
VARIATIONS
Used cilantro or basil instead of parsley.
Added diced red peppers or cucumbers, or halved cherry tomatoes
Sherry vinegar or lemon juice can be substituted for all or part of the red wine vinegar
Let us know how you do with the recipe!
Also, we love to talk to you about your favorite extra virgin olive oil uses. Share yours here.
If you would like to have an EVOO tasting/lesson, contact us.