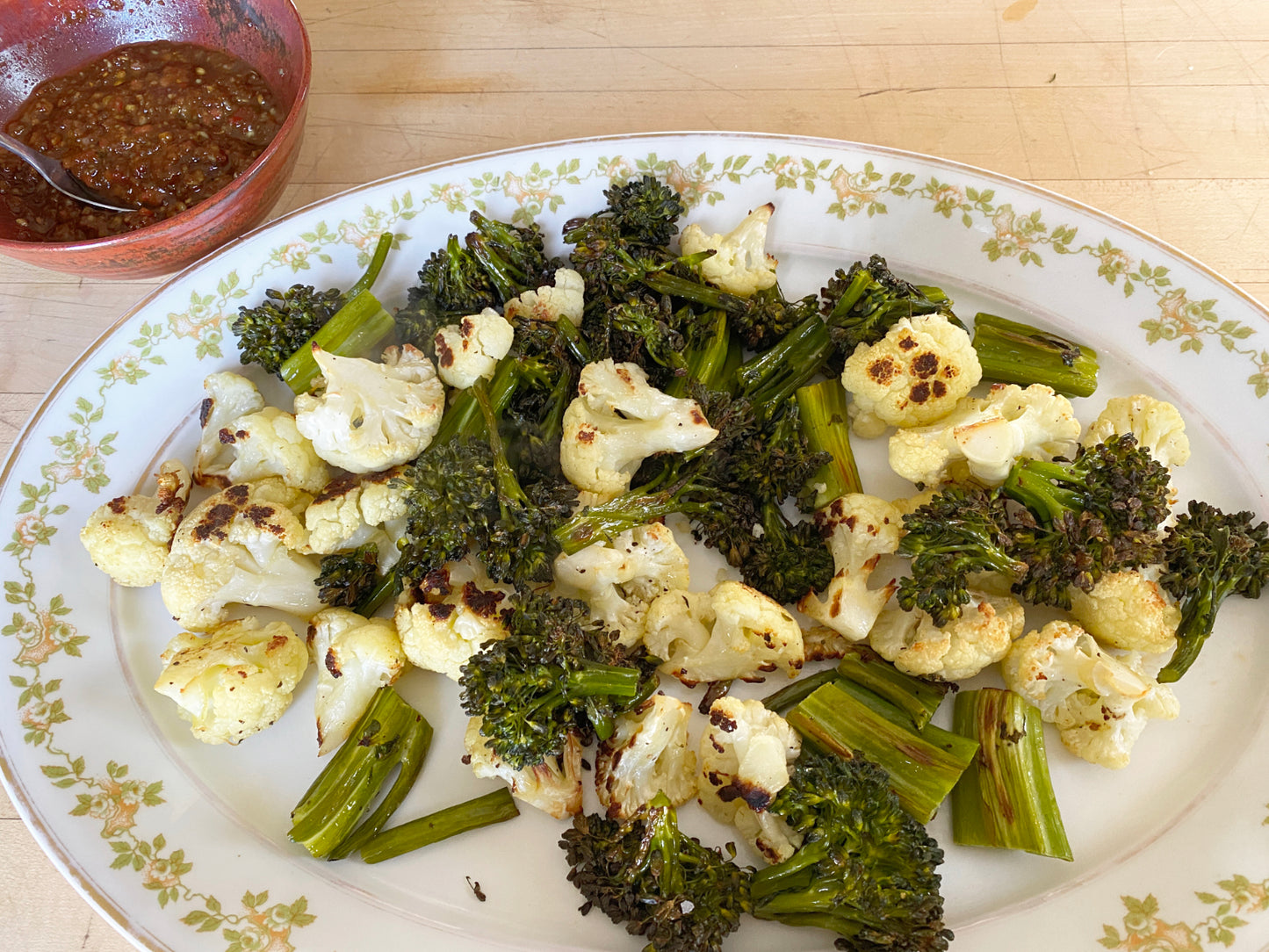 On the 11th day of olive oil, we made these delicious roasted vegetables with a version of Romesco sauce. We use @orodirufolo cooking EVOO to season the veggies and single-varietal Trappeto di Caprafico's Intosso EVOO from @tommasomasciantonio and our 10-year aged balsamic vinegar for the Romesco sauce. Adapted from a recipe by @yewanda_komolafe for the New York Times Ingredients ½ pound or more broccolini, trimmed and cut into 2½-inch-long pieces 1½ pounds cauliflower (about 1 large head), trimmed and cut into 2½-inch-long florets ¼ cup Oro di Rufolo cooking EVOO Kosher salt (Diamond Crystal) and black pepper ¼ cup roasted...
---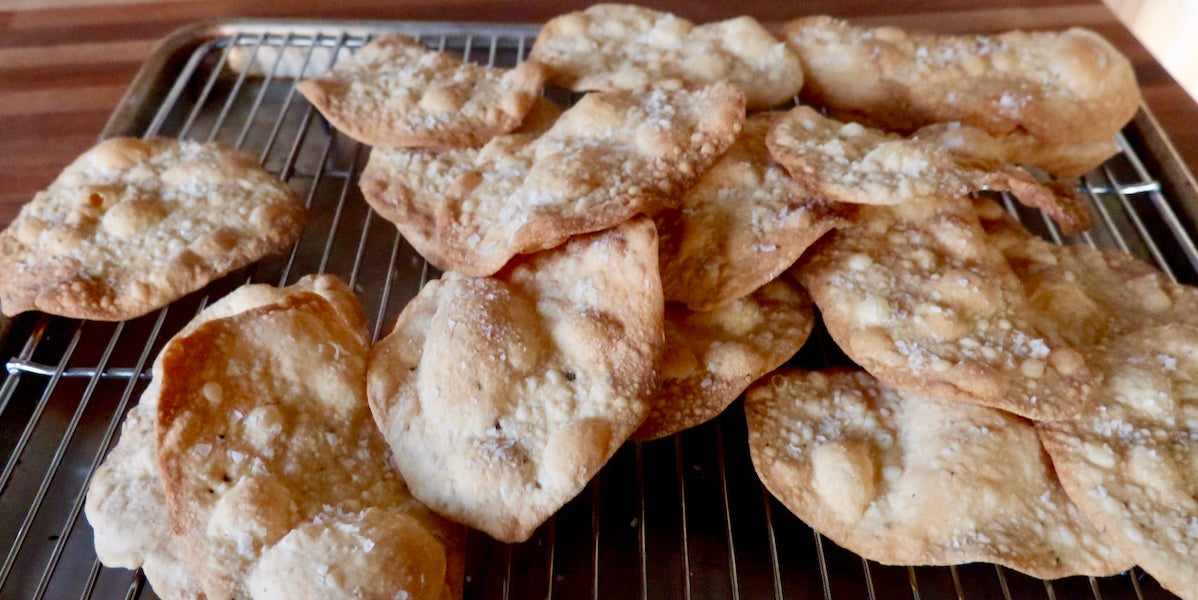 After a number of easy recipes, here's one that is a bit more work, but still not too much, and the results are addictive! This recipe is from the cookbook Ottolenghi by @ottolenghi and @sami_tamimi. We again use @orodirufolo cooking EVOO, which is a blend of Ogliarola and Coratina olives. Ingredients 2 cups/ 250 grams all-purpose flour 1 teaspoon baking powder Scant ½ cup/115 ml water ½ teaspoon salt 1 teaspoon paprika ¼ teaspoon cayenne ¼ teaspoon freshly ground black pepper Coarse sea salt for sprinkling Directions 1. In a large bowl, or a mixer fitted with a dough hook,...
---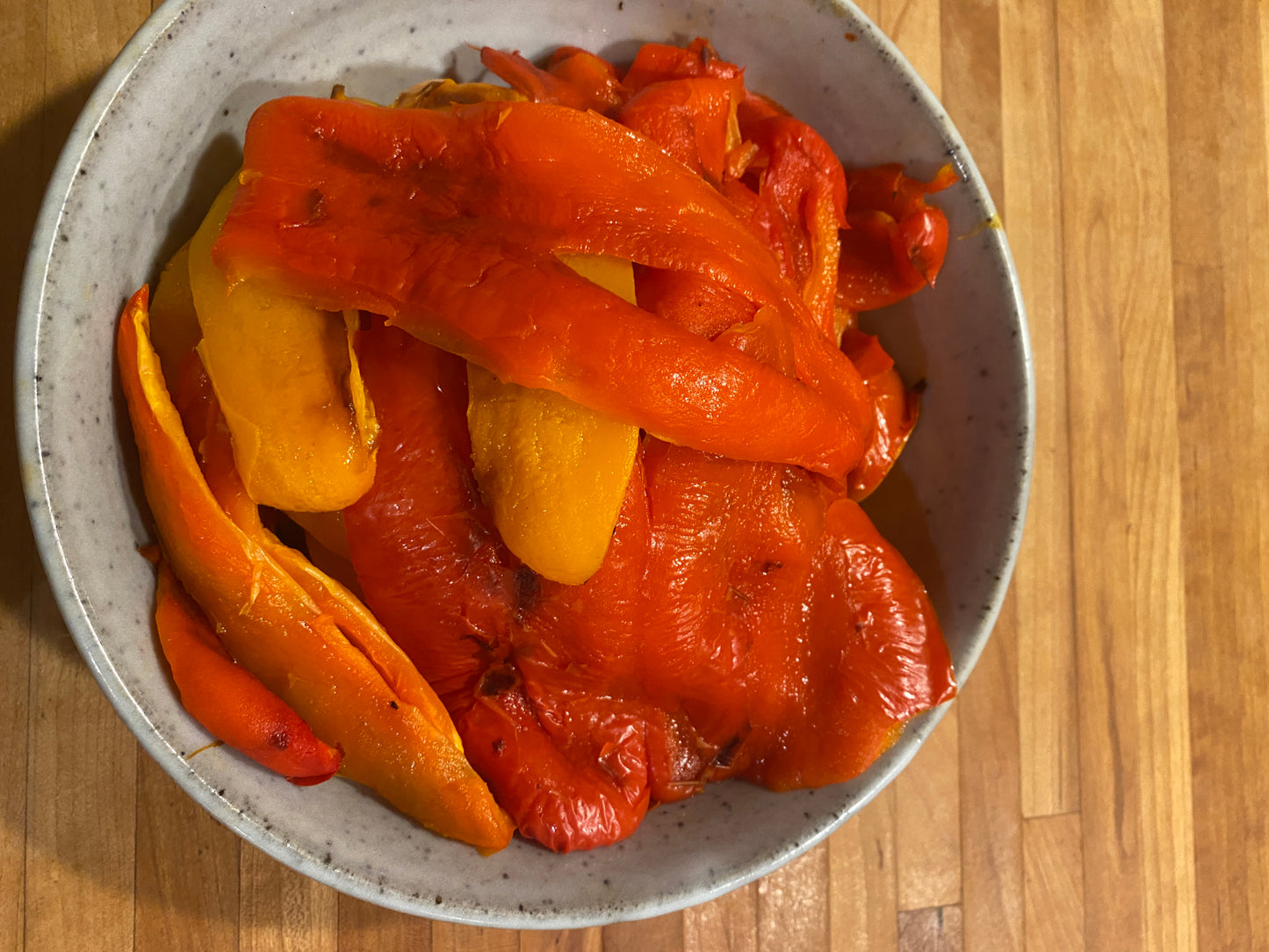 Today's Christmas recipe highlights the use of EVOO as a preservative and comes from one of our favorite cookbook authors, @domenicacooks, from her book Preserving Italy. While there are many excellent and unique recipes in Domenica's highly recommended book (like Cipollini in Agrodolce and Green Tomato Preserves), these peppers are a favorite. This is a GREAT use of our @orodirufolo cooking EVOO. It's surprisingly easy and unbelievably delicious. Seriously, give this one a try. Ingredients 3 lbs ripe bell peppers 2 teaspoons small capers, rinsed 2 tablespoons finely chopped flat-leaf parsley 1 cup white wine vinegar 1 cup water ¼...