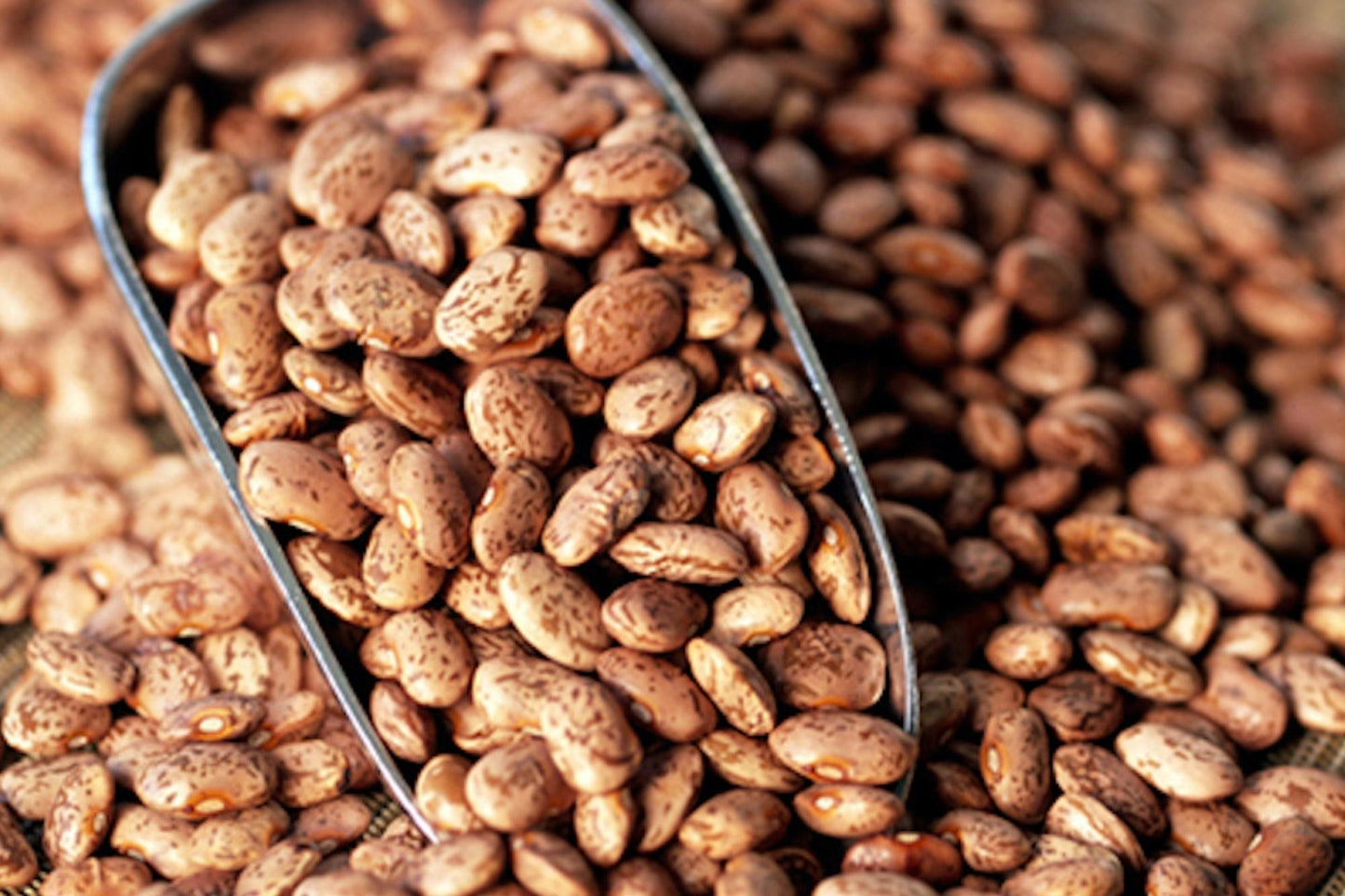 Pinto beans are so healthy for you. And, with a tasty EVOO to finish, this is a fabulous and easy recipe!
2 tablespoons extra-virgin olive oilfor cooking
3 medium garlic cloves, finely chopped
1 medium white or yellow onion, finely chopped
1 medium carrot, peeled and finely chopped
1 medium stalk celery, finely chopped
1 pound dried pinto beans, as fresh as possible, picked over and rinsed (soaked for 8 hours if possible).  Canned beans can be substituted.
2 teaspoons kosher salt
8 large slices crusty bread, cut 1/2-inch thick
Flaky sea salt and freshly ground black pepper
Olioveto extra virgin olive oil and parmesan cheese for finishing
Directions
Heat 2 tablespoons olive oil in a large pot over medium heat until it shimmers.
Add the garlic, onion, carrot and celery and cook, stirring frequently, until the vegetables are soft and fragrant but not browned, about 8 minutes.
Cook the beans separately in enough water to cover by 2 inches. (The beans will cook quickly in a pressure cooker or an Instant Pot. Otherwise, cook the beans until creamy in the middle, 1 ½ to 2 hours.

Make sure not to overcook the beans – they want to retain their shape and not become mushy.)
Drain the beans, retaining about a cup of the cooking liquid.
Add the beans and the kosher (or table) salt to the garlic, onion, carrot and celery mixture.
Add reserved bean water and a spoonful of Better than Bouillon or a bouillon cube to the mixture to get the consistency you desire. If using a regular bouillon cube, reduce the amount of kosher salt.
Season with flaky sea salt (or table salt) and freshly ground black pepper.
Toast the bread.
Spoon about 1/2 cup beans onto each piece of toast and coarsely crush with a fork.
Divide the remaining whole beans among the toasts (about 1/4 cup per toast).
Drizzle with extra virgin olive oil and sprinkle with freshly grated parmesan cheese to taste.
Buon Appetito!
We love to talk to you about your favorite extra virgin olive oil uses. Share yours here.If you would like to have an EVOO tasting/lesson, 
contact us
.