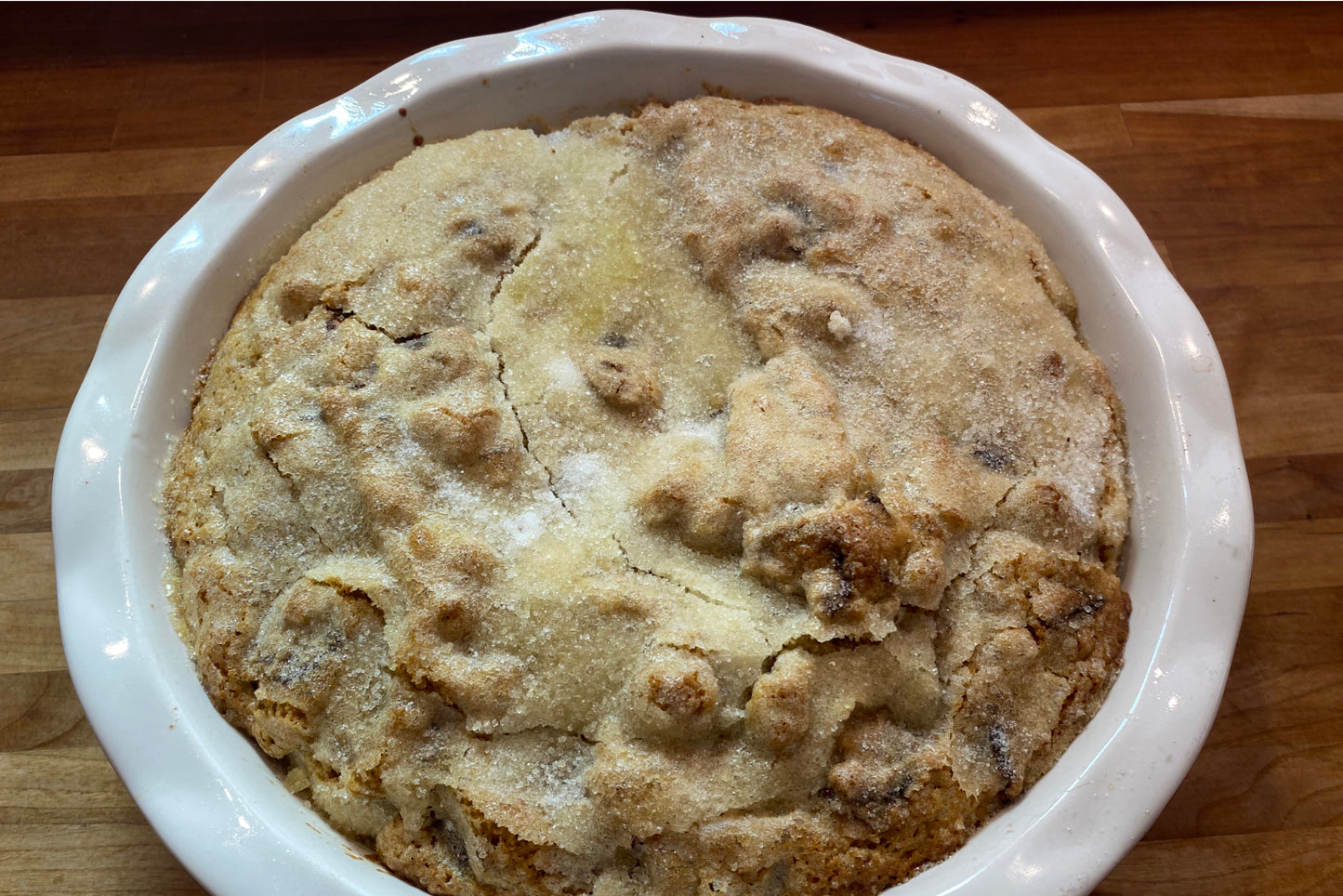 There are many excellent olive oil cakes out there, but the one that surprised me the most, and was easily the best, is this vegan version from @mydarlingvegan. We slightly adapted it by adding freeze-dried berries to the batter to give a delightful pop of flavor and use our @oliomarsicani Alter Ego single-varietal Itrana. You could also use our @orodirufolo EVOO cooking oil.
Ingredients
¾ cup Marsicani A​​lter Ego EVOO
½ cup unsweetened apple sauce
1 cup unsweetened, non-dairy milk such as soy or almond (if using sweetened, reduce the amount of sugar in the batter)
2 tbsp. fresh lemon juice
2 tbsp. fresh lemon zest
1 ½ cup (or less) granulated sugar
2 cups all-purpose flour
1 ½ tsp. baking powder
½ tsp. baking soda
1 tsp. salt
1 to 1.5 oz. freeze-dried berries (such as strawberries and raspberries)
Suggested toppings
2 tbsp. powdered sugar
¼ cup fresh berries
Directions
1. Preheat the oven to 350 F. Line the bottom of an 8" or 9" cake pan with a piece of parchment paper. Generously oil pan with olive oil and set aside.
2. In a mixing bowl whisk together EVOO, apple sauce, non-dairy milk, lemon juice, lemon zest, and sugar until the mixture is thick and consistent. In a separate bowl, combine flour, baking powder, baking soda, salt and freeze-dried berries.
3. Gently fold the dry ingredients into the wet, stirring until the dry ingredients are evenly hydrated and the batter is thick and smooth.
4. Pour cake batter into the prepared cake pan and bake for 45-60 minutes. The cake is done when a toothpick inserted in the middle comes out clean. Remove from oven and let cool 30 minutes before gently flipping onto a cooling rack to cool completely.
5. Once cool, dust with powdered sugar. Top with berries if desired. Serve immediately.