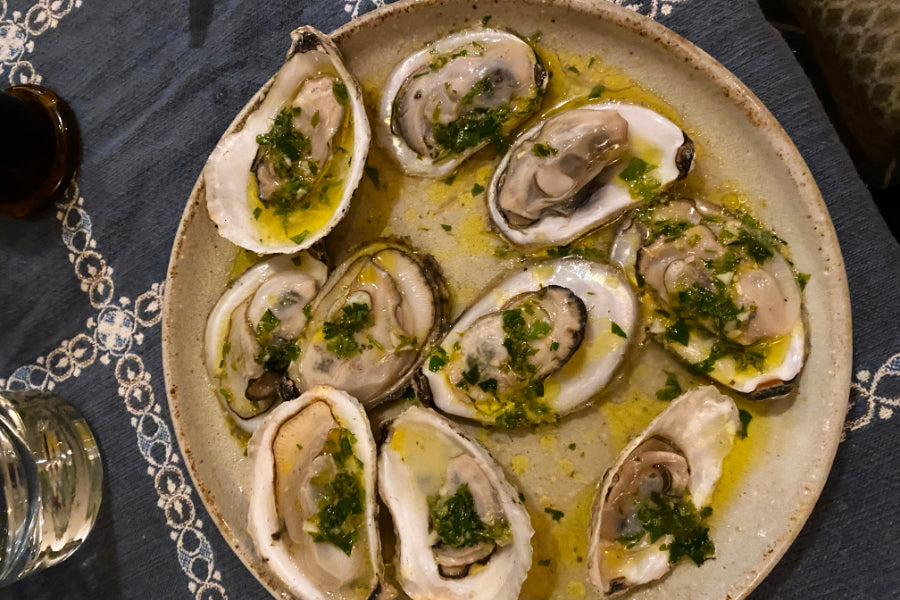 My sister sent me a gift of fresh oysters from @islandcreekoysters for my birthday. Now, you may know what to do with oysters, but here in the Rocky Mountains of Colorado, these are not the type of oysters we usually see! So, with friends coming over, I decided to go with this grilled oyster recipe from @oliveoiltimes. A lovely single-varietal Ogliarola from Casa del Tempo Ritrovato by @queenmaripa is the perfect EVOO to add flavor without overwhelming the fresh flavor of the oysters.
Ingredients
12 or more fresh oysters
1 tablespoon lemon zest
1tablespoon lime zest
2 tablespoons chopped parsley
1 clove garlic, minced or mashed to paste
1 teaspoon salt
¼ cup lemon juice
¼ cup lime juice
¼ cup Casa del Tempo Ogliarola extra virgin olive oil
Directions
Make the gremolata
In a bowl combine the lemon zest, lime zest, lemon juice, lime juice, olive oil, garlic, parsley and salt.
Mix well and taste for seasoning. Adjust as necessary.
Reserve for later.
Prepare the oysters
Preheat your grill until it is very hot, if using charcoal, wait until the brockets have a uniform gray coating around them.
Carefully shuck the oysters, keep the top shell for grilling the oysters.
Place the oysters on the grill with the top shell covering them.
Cook the oysters until you see small bubbles of liquid/steam escaping from the side of the shell.
Remove the oysters from the grill. Remove the top shell, carefully spoon the gremolata over the oysters.
Enjoy immediately!