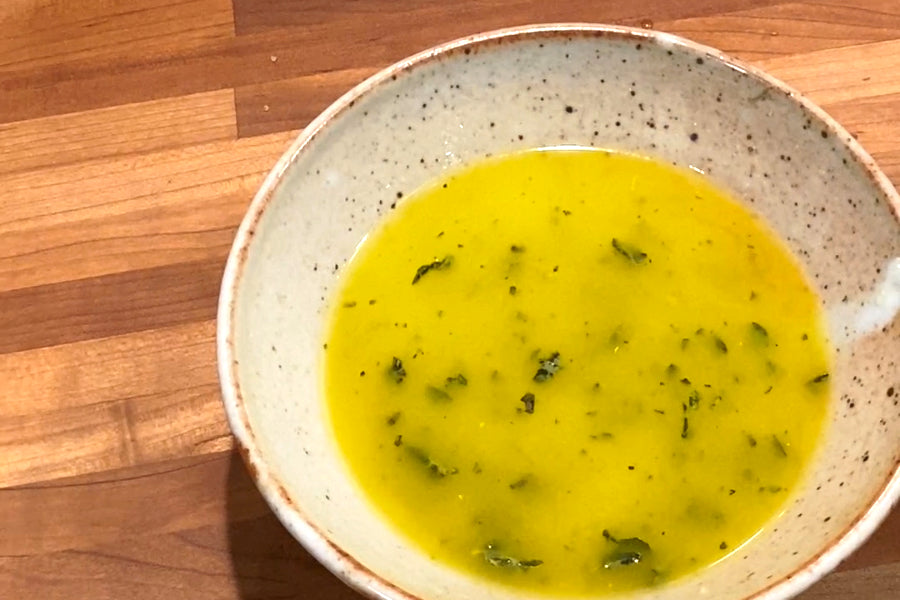 On the 2nd day of olive oil, make this super easy olive-oil sauce from Sicily by way of @nancyharmonjenkins. It's used to finish all sorts of seafood, but we find it is equally excellent on roast chicken and roasted vegetables.
BTW, if you haven't checked out Nancy's book Virgin Territory we highly recommend it, both for its excellent information on how extra virgin olive oil is made and for its delicious, olive-oil based recipes. We use a very flavorful EVOO such as our single-varietal Coratina from @oliogangalupo from Puglia in this recipe.
Salmoriglio Recipe
¾ cup highest quality extra virgin olive oil such as Olio Gangalupo
¼ cup freshly squeezed lemon juice
1 tablespoon crumbled dried oregano
Freshly ground black pepper
1 or 2 garlic cloves, minced or mashed to fine paste
Crushed red chile peppers, to taste
Whisk together all of the ingredients and serve!