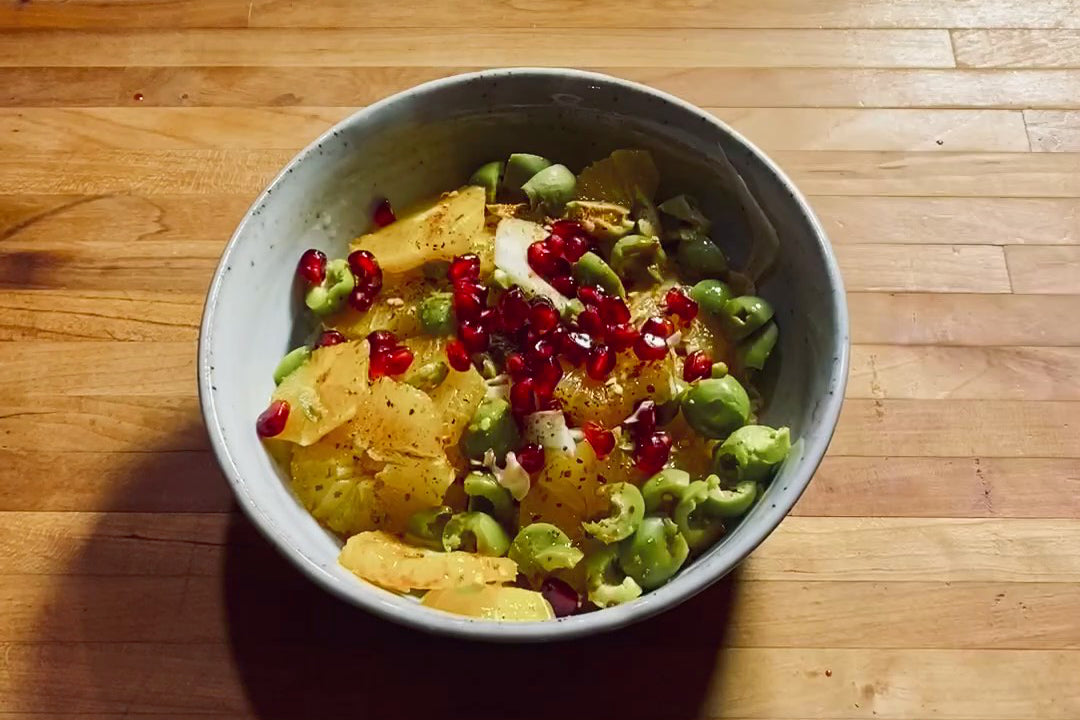 On the 10th day of olive oil we made a seasonal winter salad with fennel, orange and olives on a bed of chopped red cabbage. We dressed the salad with our Hojiblanca EVOO from @orodeldesierto and 10-year aged balsamic vinegar from Alessandro Biagini's tiny, bespoke production in Modena, Italy.
Ingredients
¼ small red cabbage, chopped
2 large oranges
1 small red onion, halved lengthwise and thinly sliced
12 green Castelvetrano olives, pitted and roughly chopped
¼ cup Oro del Desierto Hojiblanca
2 tablespoons 10-year aged balsamic vinegar
¼ teaspoon red pepper flakes
Generous pinch of dried oregano
Flaky sea salt
Directions
1. With a sharp knife, remove the peel from the oranges then remove the center membrane. Cut the oranges into ¼-inch rounds and place in a bowl.
2. Add the chopped cabbage, red onion, and olives to the bowl.
3. Just before serving, gently toss the salad with the Hojiblanca, balsamic vinegar, red pepper flakes, oregano, and salt to taste.